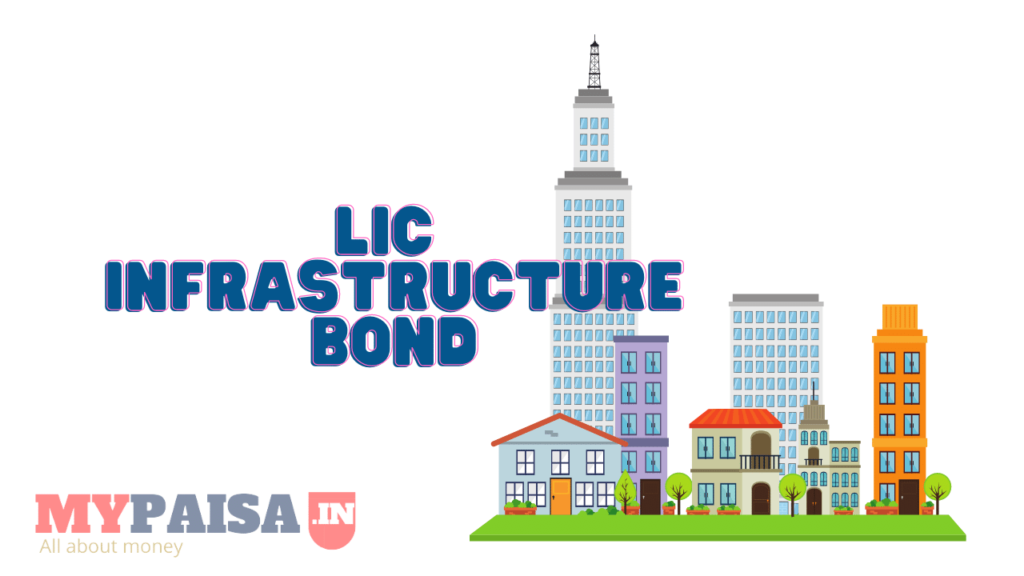 If you are tax payer then you can save more tax by investing in LIC Infrastructure Bond. Additional Rs.20000 Tax Exemption under Section 80CCF.
LIC Infrastructure Bond at Glance:
Term: 10 years
Minimum lock in period: 5 years
Loan on Bond: After 5 years
Interest Rate: 7.85%-7.95% afer tax.
Exit options: Buy back or through Demat account
Open for Individual or HUF.
Any individual or HUF can invest in LIC's Infrastructure Bonds Between Rs.5000 – Rs.20,000/- This will be over the Rs.1 lakh deduction allowed under Section 80C.
Tax Benefit example:
If you are in highest tax payers bracket of 30% can save an additional Rs 6,000 and if you happen to fall in the lower tax bracket then you can still save Rs.2,000/- by investing in LIC infrastructure bonds this financial year.
LIC Infrastructure Bonds not only offers capital safety but also offers fixed returns through ECS.